There is a clear and definitive common denominator among 'high-level influencers' in our culture: CHILD PORN.
Every now and then a story breaks, exposing the most heinous crime that could be committed within the human experience. It ripples its way through the mainstream media (due to its legitimacy), though the story's memory is short lived because we're so well trained to be distracted by the release of Oprah's next book release.
These 'high-level influencers' want to smear the names of those who want to report the truth of what's really going on in this twisted time. These leftist elites have been caught time and time again fabricating a false narrative to discredit the president and the ever-growing digital soldiers. (They tried to impeach him. Their evidence was found non-existent.)
My aim with this article is to illuminate, dark to light, the obvious vile sickness that the American people cannot allow to propagate any longer. With the following evidence, a bigger picture will be painted—a picture that should make any decent person 'lose their lunch'.
So, before we jump in with any emotional response, let's take a look at the facts surrounding the Democratic Elites and their billionaire best friends. This way, we can rationally come to our own conclusions.
Here it is.
Clear as day.
Again, I apologize in advance for any lost lunches…
As it is, of any story of Biblical proportions, we begin with what appears to be an act of God.
A massive earthquake.
Haiti, 2010.
Who is Laura Silsby?
After her Personal Shopper debacle, her dream was to build an orphanage in the Dominican Republic for Haitian children. Laura 'convinced' members of Idaho's Central Valley Baptist Church to aid her in this 'dream'.
https://www.cbsnews.com/news/who-is-laura-silsby/
How'd she (they) even get into Haiti immediately following the earthquake? Who gave them the authority to go on this holy, divine snatch and grab 'mission'.
https://baptistnews.com/article/idaho10memberblamesunicefforgroupsarrest/#.X5GwbS9h01I
We all know Laura got busted, tried and convicted in DR for her involvement in the act of illegally trafficking 33 children across international borders. According to a Harvard University journal, none of the children were orphans.
https://mail.google.com/mail/u/0?ui=2&ik=b938827bb2&attid=0.1&permmsgid=msg-f:1681270018975896024&th=1755122cac9291d8&view=att&disp=safe
Let's keep it simple, silly.
Now, why would Bill Clinton spring into action, spending three months down there (DR) to facilitate Laura's release? He's a big deal, people. Former presidents just don't stick their neck out like that unless… well, we're all thinking people here, right?
https://dcdirtylaundry.com/the-clintons-laura-silsby-haiti-amber-alerts-human-trafficking/
Now, after that, how did Laura get a most lucrative job at MYSTATEUSA who had a massive contract with the federal government (FEMA)? They (MYSTATEUSA, who became ALERTSENSE) created the emergency broadcast system used by FEMA… anyone ever hear of AMBER ALERT? She somehow was in a position of power in AMBER ALERT after being caught TRAFFICKING CHILDREN ACROSS INTERNATIONAL LINES.
Now, coincidentally, the false nuclear threat issued by Hawaii in 2018 was using ALERTSENSE's system, who then 'had to' change their name to KONEXUS…
I don't know about you, but there is the makings of a very dark and sketchy, bigger picture filtering into the light of day.
Here we go.
Don't think too much.
If you want, you can still stick your head in the sand before your lunch exits the confines of your internal acid bath.
NEXT!
Hillary covered up Pedo Ring at the State Department.
Remember this?
https://www.youtube.com/watch?v=pANHz7ZBs5o
It's okay if you don't. It was only glossed over, white washed, and buried by leftist gun control pandemonium by the main stream media.
Long story short: The IG REPORT on the State Department in regards to child pedophilia was set to be released a month before the election for Obama's second term. (I mean, right? There is all one needs for a coverup, [Hillary/State Dept/Obama/Biden: Prostitution/Child Porn], all just prior to the election…A BIG RED FLAG for those who have a brain needs to see.)
The investigation had been ongoing for quite some time (obviously, since it was being released in October), allowing the guilty parties MONTHS PRIOR to combat and counter the release of this highly damaging report to the (then) current presidential administration. The report didn't damn Obama personally, who was running for office, but HIS TEAM was, for lack of a better word, effed.
Let's take a breath.
Inhale.
Exhale.
Onwards!
Remember, at this time, the Obama Administration was doing everything they could to take our guns.
They didn't just want our guns; they also wanted the children.
Why?
Why??
WHY???
That's not the point of this article.
We're only proving, beyond a shadow of a doubt, there exists a definitive common denominator among the Liberal Elites: child abuse.
This IG Report was a monster, ready with a very hungry belly, to devour the Obama Administration from getting a second term to continue whatever is it they're doing behind the scenes.
July 2nd, 2012
Four months before the election.
We're in the heat of this IG investigation (whether the public knew or not).
Aurora, Colorado happens.
Don't worry.
We're not going to call it a false flag.
We're just going to say, "Superb timing."
It was the perfect excuse for the mainstream media to play on our heartstrings, and keep the building IG report from finding any air-time, and also further the Obama Administration's goal to take our guns away.
Fast forward several months.
Somehow, Obama is still president.
The IG REPORT is buried by a barrage of click-bait reporting.
However, this IG REPORT is so massive, that once the hype from the election subsided, it (IG REPORT) would still be there, even more hungry to consume the guilty 'high-level influencers' into their own oblivion.
Where and when are we now?
December 14th, 2012
Sandy Hook
Again, we're not calling it a false flag. People died, and that should never happen. But let's just realize here, that the timing here was again, 'superb'. The IG REPORT was not going to go from dark to light.
You remember the mainstream media then, right?
There was no room for other news.
Did you hear about this IG REPORT back then?
I didn't.
WE'RE TALKING ABOUT A CHILD PEDO RING AT THE STATE DEPATMENT THAT THE (THEN) CURRENT ADMINSTATION DID NOT WANT SEEING THE LIGHT OF DAY.
You would think that if they were innocent, they wouldn't care about it coming from dark to light…
What the actual EEF?!?!
Okay, now…
Inhale.
Exhale.
June 5th, 2013
Connecticut passes a bill that kept the American Public from seeing any evidence at all, for themselves, which had to do with Sandy Hook, jailing anyone who wouldn't obey this unconstitutional act. Facebook when went so far (cough, cough) as to delete anyone's account who said anything against the 'accepted narrative'.
Sound familiar.
Was the investigation even open?
We knew who did it.
I don't know about you, but this looks awfully a lot like USSR, Communist China, and friends.
I mean, if Sandy Hook went exactly how they said … why make it illegal to see the evidence for ourselves, especially if it would only prove the 'accepted narrative'?
Later that month (June 2013), CBS finally breaks the news.
Just in case you forgot already, or got distracted by a screaming child who doesn't want to go to that creepy doctor's office, let's watch it again…
(cough-cough, anyone?)
https://www.youtube.com/watch?v=pANHz7ZBs5o
That's it?! White washed b.s.!
This is a legit investigation by the IG into a CHILD PEDO RING!
I'm sick and tired of saying those words—CHILD PEDO RING.
Do we see how serous that is yet?
Do you see the common denominator?
It's screaming in our quickly distracted faces.
That little video is all we get!
Are you scratching your head yet?
"How can this even happen?"
Exactly!
But remember, we're only painting the fact that it's so obvious. Not why. We just need to understand that these people are not on our side—that the common denominator here is child abuse.
Okay, keep it simple… facts, facts, facts.
Inhale.
Exhale.
Bill Clinton bailed Laura Silsby out of Haiti's clutches.
John Podesta gave Laura a job running AMBER ALERT's system. (Oh yeah, did I forget to mention that?)
Hillary's State Department was found in connection to a pedo ring, that somehow, got squashed.
Inhale.
Exhale.
NEXT!
Up next, we're travelling back in time a bit.
Going back to January 2011.
The Pentagon scandal where up to 5,200 employees were found to have 'purchased' child porn.
https://www.military.com/video/specialties-and-personnel/civilian-personnel/pentagon-employees-busted-for-child-porn/764020544001
What?
Does this even make sense?
I mean, it happened.
The beloved Anderson Cooper here is telling us.
How were only 80 some people charged?
How?
If thousands of people 'purchased' kiddy porn, leaving a paper trail…
Can we now see that there is something vitally wrong with Barrack Hussein Obama's (formerly known as Barry) Administration?
Okay now, we're taking another deep breath.
I can smell that some of your lunches have been lost upon the floor.
Inhale.
Exhale.
(Anthony's Weiner's lap top)
The face you make when you know you're screwed.
Inhale.
Exhale.
Jeffrey Epstein and company.
Do I even need to say more?
How many times was Bill Clinton on his plane and at his special-secret-dirty-naughty-place?
What we don't know, mainstream wise, is that Biden also had an island in the Virgin Islands (great and ugly pun there) right near Mr. Epstein's.
What most of us do not know yet, is that on Biden's Island (who had it in his brother's name) there is a submarine port.
Can I say BAM yet?
BOOM!
NEXT!
Here we are at Keith Raniere and the NXIVM cult.
But first!
First we shall go to…
February 14th, 2018
Parkland shooting in Florida.
It's not a false flag.
Remember we don't believe in those.
Only superb, most splendid timing.
Remember, Mr. Raniere was going to be arrested the following month. That would have looked terrible for Mrs. Clinton had there been NOTHING ELSE for the mainstream media to talk about.
Okay so, let's take a look at the constant variables surrounding the Parkland shooting itself…
Debbie Wasserman Shultz ran the DNC while Hillary was running for president. Don't forget about her giving Hillary the debate questions ahead of time, then threatening the police who took her lap top, because of course, it was evidence. After the election, she was put in charge of a certain area of Florida, an area where, yes indeed, lies Parkland.
https://en.wikipedia.org/wiki/Debbie_Wasserman_Schultz
Sheriff Scott Israel, the sheriff of Broward county… wasn't he buddy-buddy with Hillary?
I guess it's just a coincidence he was suspended for "incompetence" and "dereliction of duty".
https://www.npr.org/2019/10/23/772844540/suspension-of-sheriff-after-high-school-shootings-confirmed-by-florida-state-sen
"What's this got to do with child porn?"
On the surface, nothing.
But let's see what happened four days prior.
February 10th, 2018
(Mr. Raniere was finally arrested for sex trafficking on March 26th)
Citizen Media court case makes NXIVM cult public knowledge.
Vanity Fair and Rolling Stone both published articles exposing NXIVM cult.
https://en.wikipedia.org/wiki/NXIVM_Corp._v._Ross_Institute
Keith Raniere's cloak of invisibility no longer held the magic it took to keep the public aware of his less than gracious activities.
What activities?
Branding women and forcing them into sex slavery.
https://www.vanityfair.com/style/2018/06/keith-raniere-nxivm-patents-luciferian
https://www.rollingstone.com/culture/culture-news/nxivm-what-we-know-about-alleged-sex-trafficking-forced-labor-204958/
PEOPLE ARE BECOMING AWARE.
How much money did Keith Raniere 'donate' to Hillary and her questionable causes? (He gave, at least a whole million to the Dali Llama.)
https://www.rollingstone.com/culture/culture-news/nxivm-campaign-contributions-trial-kieth-raniere-834854/
Just saying; if it walks like a duck, talks like a duck, smells like a duck, tastes like a duck, it's got to be Trump is a Russian Manchurian Candidate doing dirty work in the background for his whole life so he can topple the American system. If you were to ask Freud, he'd probably say that someone is projecting their sins upon such an orange-tinted fellow.
Hey, hey!
Don't forget Senator Menendez from NJ.
Somehow he skated clear and free from that raping of a little boy in Dominican Republic… the very same D.R. where Silsby was to bring the 33 Non-Orphans from Earthquake ridden Haiti.
His doctor friend and accomplice didn't—he's screwed.
BUT SOMEHOW NEW JERSEY RE-ELECTED THIS GUY!
https://www.sandiegouniontribune.com/news/nation-world/sd-me-menendez-case-20171012-story.html
I don't know how much more it's going to take if you're still holding onto your lunch. If all of this doesn't make you want to jail them all and let them rot (maybe bring back public hangings?), I hope you'd still have a conscience.
Just kidding, we're not finished yet.
Inhale.
Exhale.
Don't forget to breathe!
What about Kevin Spacey?
3 of the 4 people who sued him, just happened to die during the trial, in the same year. The 4th guy… I mean, what would you do?
https://scoop.upworthy.com/kevin-spacey-accusers-third-death-actor-releases-another-creepy-video
You got to admit, that Kevin Spacey doing Frank Underwood thing just before his accuser dies…
Harvey Weinstein.
God help us.
Tom Hanks has nothing to do with this. He is the shining example of how a Hollywood actor should be.
https://www.youtube.com/watch?v=dPLWKBWkn3s
If that doesn't give your child ambition to become a star, nothing will.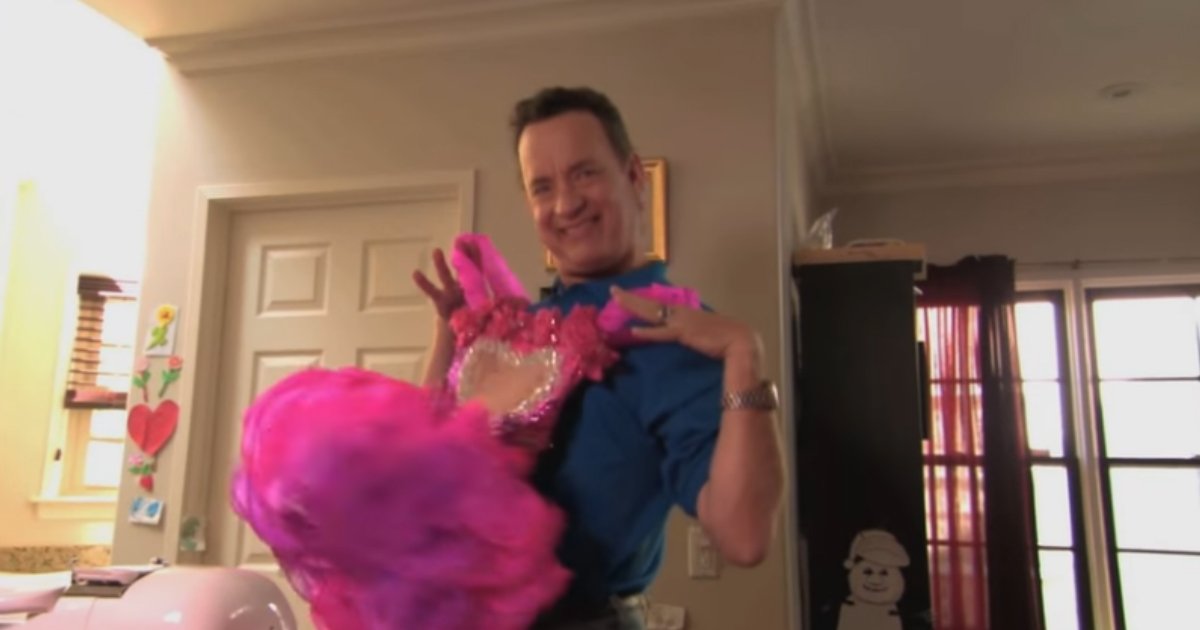 And we'll leave you here, staring at this vile picture, of our 'high-level influencers' doing their dirty deeds in the background of the American awareness, hanging in the vast room of your mind with one more little fun tidbit…
You know those movies where the main characters spend the whole movie trying to get the evidence to the media, in order to bring the corrupt people down? You know, the movies where the good guys have to avoid being killed left and right, hoping to get to the NY POST before their cars explode?
THAT'S HUNTER BIDEN'S LAP TOP.
MOAB!
by, Matt (skro) and Brian Skroski